CRC GenX 10 / 10LE Reversed Servo Mount Plate / Medium Width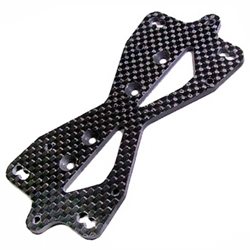 CRC GenX 10 Reversed Servo Mount Plate in Medium Width. Allows you to reverse the servo or use regular servo mounting, acts as stiffener and servo mount. Allows very forward battery placement and completely inline electronics placement.

Fits Gen-X 10 and 10LE.


Note: Must also order "CRC3315 - Flat Servo Mounts" in order to reverse mount the servo.