CRC GT86 1/10th Worlds GT Lightweight Body (200mm)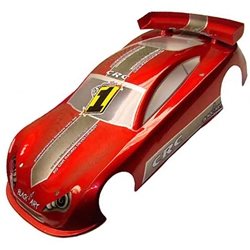 The GT86 body is made specifically for 200 mm World GT cars. It is vacuum formed in clear GE polycarbonate with smooth lines and great looks. Winner of the 2013 Halloween Classic race in Ohio, the GT86 provides a ton of down force to both the front and rear portions of the car. Excellent steering response with solid rear grip. Fits all the popular World GT cars.
Note:

All bodies are sold in crystal clear Lexan and are painted for advertising purposes only.