CRC Black Art Lola B10 Lightweight 1/12th Racing Body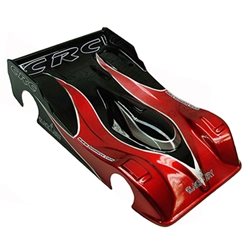 The Lola B10 is very similar to the TS030 CLN4172 body but does not have the center spline in the back. The result is a slightly more "free" feel with the car because there is less rear down force. This makes the Lola B10 great for slower tracks, stock racing and circuits with more turns.
Note:

All bodies are sold in crystal clear Lexan and are painted for advertising purposes only.