RPM Heavy Duty 4-40/3mm Rod Ends (12) (Black,Blue,Yellow,White)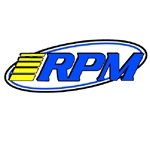 When it comes to rod ends, RPM rod ends are the basis for comparison! Our rod ends are strengthened in all the right places, they are molded to the strictest of tolerances, & are molded from our blend of tough, durable nylons. If you're tired of popping and breaking stock rod ends, RPM rod ends are the solution! RPM rod ends are guaranteed not to break!Tech
Notes: RPM 4-40 rod ends are designed for 4-40 (or 3mm) turnbuckle threads and .169″ (4.3mm) ball studs. They will not work with 4.8mm balls.