AKA Deja Vu Wide Short Course Tires w/Red Insert (2)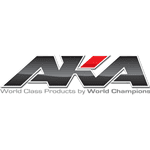 The Deja Vu is a "bar" tire that excels on both indoor clay and outdoor hard packed tracks. The taller tread pattern cuts through dust with ease and provides a longer wearing tire for those abrasive tracks.

Available with red inserts In AKA race proven Clay, Super Soft, and Soft compounds.
Included:
-One Pair of Tires
-Red Wide SC Inserts