MYLAPS RC4 3-Wire Direct Powered Personal Transponder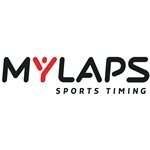 The RC4 3-Wire personal transponder provides not only the most accurate lap timing but also telemetry data such as connected voltage and ambient car temperature.This transponder is an RC4 transponder and is only compatible with RC4 Decoders with latest Firmware. Transponders need to survive the heat of battle. RC4 transponders are shock and mud-proof and can safely be used for both indoor and outdoor racing. They can even be used for model boat racing. Because they connect to your car's power output, you don't have to worry about recharging them.
Note: Please be sure that your track has a MyLaps RC4 Lap Counting Decoder.