MYLAPS RC4 2 Wire Hybrid Direct Powered Transponder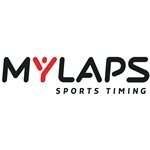 The new 2 wire MyLaps RC4 is backwards compatible to older personal transponder reading AMB timing systems, MYLAPS RC2, RC3 timing system as well as working on the latest AMBRC/MYLAPS RC4 decoders.
Many tracks choose not to update to the most recent MYLAPS firmware and it would not work with the MRT or other clone transponders. The 2 wire is your answer to this. A little more expensive but should work on everything you might run into.