Pro-Line Flo-Tek Body (Clear) (Slash/SC10/SC6/Blitz)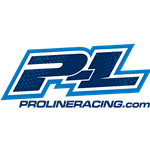 This is a Flo-Tek Clear Body for Slash®, Slash® 4X4, SC10, XXX-SCT, Ten-SCTE, Ultima SC and Blitz. Introducing the first SC body specifically designed to minimize the short-course body parachute effect!
Please note: All bodies are sold in crystal clear Lexan and are painted for advertising purposes only.