XRAY NT1 Anti-Roll Bars Front (2.2mm - 2.6mm)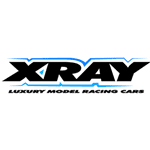 Front anti-roll bar manufactured from special spring steel material, black color. Recommended for smaller, more technical tracks when the car needs to quickly change direction and transfer weight. The thickness of each anti-roll bar is laser-engraved for easy identification.

Anti-roll bar wires of different thickness are optionally available for fine-tuning.