TQ Wire 4mm/5mm "Double Barrel" Bullet (2)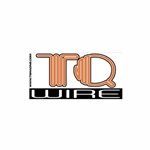 TQ "Double Barrel" 4mm/5mm bullet*
TQW2511 Designed for use on chargers.
Version 2 is now shipping - updated to compress easier for a better fit in 5mm batteries.
Will fit flush on most 5mm batteries but will be approx 11mm higher on 4mm batteries: use with caution!
*This design is patent pending.