Hobbywing Xerun Super Capacitor #2 Module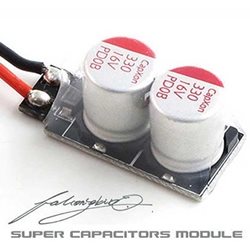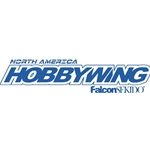 Super low impedance and low heat emission make the start more powerful.
With its excellent "Ripple Current Endurance", the interference caused by the quick switch on/off of the MOSFETs is observably decreased, so the power supply system operates more cleanly, and the whole brushless system is steadier.

Small size and light weight make the installation more convenient.
Specification:
Capacity: 330uF*2.
Voltage: 16V.
Impedance: 0.002 ohm
Ripple Current Endurance: 24 Amp
Size: 30mm(L) * 13mm(W) * 13mm(H).
Suitable ESC: Xerun series Car ESC