XRAY 3.5mm Drive Shaft Plastic Cap (4)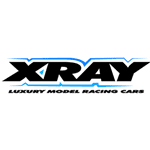 Low friction 3.5mm drive pin clips for protection and cushioning of drive shaft pin in diff out drives. Set of 4. For use only with XRAY aluminum ball-diffs or Multi-Diff.
Caps are not used when using XRAY T2'008 composite ball diffs (XRA305006 / XRA305007) or composite solid axle (XRA305188).