XRAY Upper Deck T1FK 05 - WIDE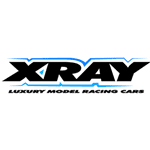 High-quality CNC-machined graphite upper deck for XRAY T1FK'05 is wider than standard #301164 upper deck for increased chassis stiffness; recommended for high-grip conditions especially foam/carpet racing.

Designed with two extra rear mounting positions for #306510 Alu Top Deck Mounts. Includes composite bearing holder.

To set an ultra-stiff chassis, we recommend using this wide top deck and 2 sets of the #306510 Alu Top Deck Mounts in front and rear (4 posts total).