Hudy Exclusive Edition Set-Up Bag (1/8 Off-Road Car)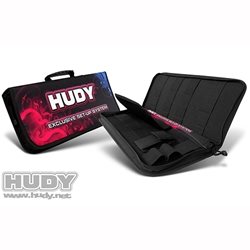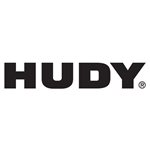 Premium-quality HUDY exclusive set-up system carrying bag is a unique product, designed by HUDY for RC car racers with smart and perfectly thought-out details. This is the perfect way to carry your set-up system with you to the track. The universal design allows the carrying of most 1/8 off-road and truggy set-up systems available on the market, with a multitude of different pockets & straps to accommodate most popular components.

Inside the bag, there are individual pockets and elasticized bands that can accommodate the following types of components: set-up system, droop blocks & gauges, ride height gauges and more. An separate storage area is given for set-up wheels and camber gauge. Velcro-sealed pocket is for storing fasteners and accessories. The extra long truggy upside measure plate for set-up system fits perfectly into the bag as well.