Hudy SAE Standard Socket Driver (3/16")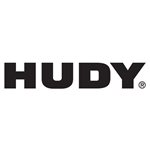 This is the 3/16" US standard socket driver from Hudy.

The hollowed, lightweight duraluminum handles feature a specially coated anti-slip grip. These handles also are marked with grooves according to the size of the tip, so you can easily identify the size of the tool at a glance.