Hudy Glow Plug / Clutch Nut Wrench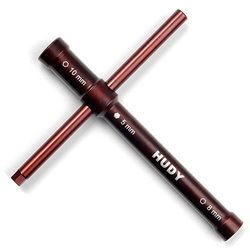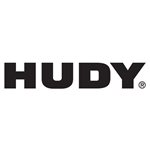 The #107581 Professional Nitro Combination Tool is a very versatile and unique tool for nitro racing, and is bound to be a one of the most valuable tools in your toolbox. Part of the HUDY Professional Tools line, this combination tool includes several ultra-useful tools that will benefit any nitro racer.
• 10mm socket wrench for loosening/tightening Centax type flywheel nuts
• 8mm extended glowplug wrench
• 5mm hex bit for adjusting pivotball suspension.