Team Trinity Hi-Voltage 2S 100C LiPo Battery w/5mm Bullets (7.4V/6500mAh)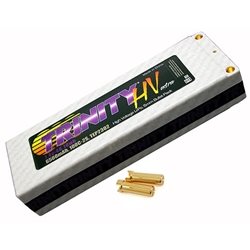 White Carbon Extreme Pro Level Racing LiPo Batteries
ROAR Legal...
These are our very best packs for racing. Designed with specifications directly from the "World's Fastest" SPEC and modified class racers. White Carbon LiPo's are the very best packs that we could develop to wear the Trinity name.