CRC 42mm Titanium Tie Rods for Pro-Strut Front End (2)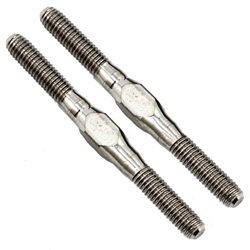 CRC 42mm titanium tie rods for Pro Strut front end. (2). Fits the Gen-X 1:12th cars using the 1/8 inch axle steering blocks and the Gen-X 1:10th cars using the Dual Axle Steering Blocks.
Note: These DO NOT FIT the 10th scale cars if you are using the newer 1/8 in axle Steering Block.