CRC Graphite Rear X-Brace for Gen-X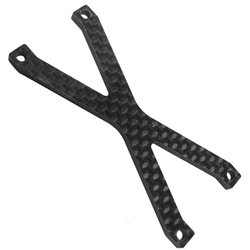 Original Generation X Rear Pod Cross Brace. Keep your Gen X on the track with original Calandra Racing parts. This part is INCLUDED in the 1906 and 1907 Battle Axe Offset pod kit.
fits original narrow (brushed motor) rear pod on Gen-X 12, and optional offset rear pod on the Battle Axe.