Team Associated Aluminum B64 10° Degree Caster Blocks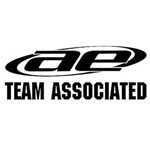 B64 Aluminum Caster Blocks, 10 deg. With more caster blocks to choose from, you get more control options for entering and exiting corners.

Features:

Black aluminum finish.

ASC92028 7 deg. option: keeps the car flatter. Is generally used on smooth or high-grip surfaces.

ASC92029 10 deg. option: smooth, neutral feel.

ASC92030 13 deg. option: makes the car's suspension more active. Used on bumpy or lower grip surfaces.