RPM Shock Up-Travel Limiter Clips (16)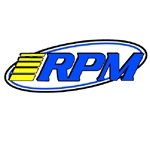 Accuracy is the key to winning set-ups. These clips snap over the shock shaft to limit the amount of up-travel in the suspension and are made to the strictest tolerances so that one clip is exactly the same thickness as the next! Packaged as a set of 16 clips in three different thicknesses!

Note: fits any 1/8″ or 3mm diameter shock shaft.