Parma PSE DB-9 World GT Pan Car Body (200mm)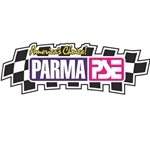 PARMA/PSE DB-9 World GT body is designed for precision high speed handling in a competitive class. It is based on the Aston Martin DB-9 race car.
Please Note:

All bodies are sold in crystal clear Lexan and are painted for advertising purposes only.