HPI Racing 66 Ford Mustang GT Coupe Body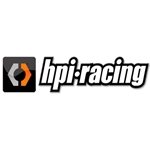 HPI Racing is proud to introduce a 200mm clear body shell replica of the legendary 1966 Ford Mustang! The Mustang is one of the most famous early American Trans-Am cars, and a huge following in drag racing circles as Ford produced a car that could do it all, making the Mustang an American cult classic!


Please note:

All bodies are sold in crystal clear Lexan and are painted for advertising purposes only.