JConcepts Chassis Over Tray (Clear) (SC10)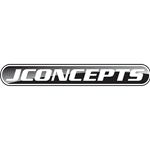 When racing on a loamy or top soil track surface the inside of the SC10 chassis can become loaded with dirt or debris which creates extra weight. With the JConcepts overtray these worries are minimized with the simple and functional over-tray.
Please note: All bodies are sold in crystal clear Lexan and are painted for advertising purposes only.