Team Associated Aluminum Screw Set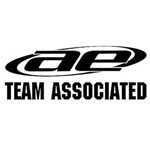 Optional Team Associated Factory Team aluminum screw kit will allow you to take a lot of weight off your car or to move some weight around to a more advantageous location.
To get best results we suggest using the steel screws to fit new parts and replace with the aluminum replacement to avoid breaking and/or striping out the hex on the alloy screw.
Note: expect some color differences in the anodization of these screws.