PROTOform Better Edge Sanding Block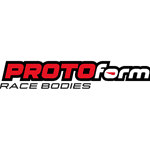 First,

PROTOform

introduced the Better Edge: Sanding Drum for the perfect wheel well. Now,

PROTOform

added a new product to finish off both the perfect straight edge as well as all the nooks and crannies of your R/C race body. PROTOform's new Better Edge: Sanding Block is another tool for the racer who takes pride in finishing off their concourse-worthy race body.