Pro-Line Enforcer Body (Clear) (MBX-7T)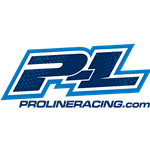 This is a Pro-Line Enforcer Clear Body for MBX-7T. Pro-Line has a brand new Truck body style for Truggy racers: The Enforcer! From the mind of Ty Tessmann and inspired from the success of the Type-R buggy body, the Enforcer has a meaner and more angular front end look with swooping roof and bed sections for improved airflow and high-speed stability. The hood of the body is steeper to create more down force over the front wheels for more steering and faster lap times. Bring your truck up to speed with Pro-Line's new Enforcer body! This is another must have item for the new racing season!

Please note:
All bodies are sold in crystal clear Lexan and are painted for advertising purposes only.