PROTOform Sophia GT 200mm Pan Car Body (Clear)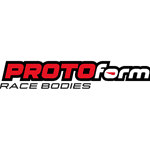 The PROTOform Sophia GT has set the standard by which all other World GT race bodies are measured ever since its release in 2008. It's made to fit all 200mm World GT pan car chassis and comes with an add-on wing, decal sheet and wing hardware.
Please note:

All bodies are sold in crystal clear Lexan and are painted for advertising purposes only.