Pro-Line Bow-Fighter SC 2.2"/3.0" Short Course Tires (2) M4 Super Soft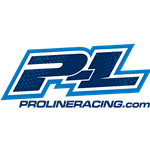 This is a pair of Pro-Line Bow-Fighter 2.2/3.0 Short Course Truck Tires, in M3 compound. Are you ready for the next generation in Short Course traction using World Championship tread technology? Are you looking for a tire with Top Qualifying performance that will last longer?
Look no further than the new Bow-Fighter SC tire, a mind-blowing combo of the highly successful and popular Bow-Tie and Crime Fighter treads.