XRAY X4 2022 1/10 Electric Touring Car Graphite Chassis Kit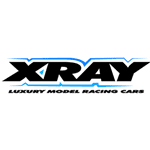 Next generation XRAY X4 touring car platform features an advanced upper/lower arm suspension mounted to new bulkhead framework and a narrowed chassis layout to push performance to the next level. Unique CFF™ - Carbon Fiber Fusion upper and lower suspension arms for outstanding handling & durability.
Please note: All bodies are sold in crystal clear Lexan and are painted for advertising purposes only.