XRAY X1 2023 1/10 Formula 1 Chassis Kit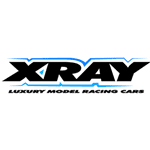 When it comes to high competition racing there is absolutely no other Formula car with more outstanding race results and achievements. The X1 has an astonishingly strong lineup of victories to support the winning heritage of the XRAY X1 platform.
Please note: All bodies are sold in crystal clear Lexan and are painted for advertising purposes only.