Team Associated RC8 B3.2e Team 1/8 4WD Electric Buggy Kit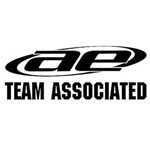 No stone has gone un-turned when considering the makeup of the RC8B3.2e. The geometry of the suspension has been critically analyzed to determine improved areas of performance, resulting in a new suspension arm design with inserts to adjust flex characteristics and keep dirt out.
NOTE: Painted body, wheels, tires, engine, exhaust and electrics are shown in photos for illustrative purposes only and are not included.