XRAY T4 2019 1/10 Electric Touring Car Kit w/Graphite Chassis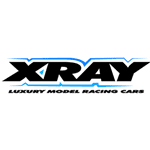 Xray have introduced the 2019 variant of their IFMAR World Championship winning T4 electric touring car kit. The '19 car features subtle changes to the ultra-successful platform.
NOTE: Complete car shown for illustrative purposes only. Electronics, body, wheels and tires are not included.