Hudy Engine Break-In Bench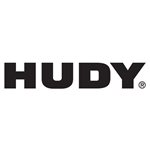 Break in your engine like the pros!


The HUDY Engine Break-In Bench is the ultimate tool for easy, safe, and professional break-in of your .12/.15/.21 engine, and suits all bump-start SG crank engines. Allows for a controlled break-in process that reduces wear & tear on engine components and increases performance, reliability, and longevity. Constructed of top-quality components of tough aluminum and spring steel, the Break-In Bench comes partially assembled from the factory to get you running sooner.
The Engine Break-In Bench is for use with bump-start engines with SG crankshafts, and may not fit RTR engines; customers may need to make own modifications so as to properly fit RTR engines. HUDY assumes no responsibility for any damages or injuries caused by any modifications to the Engine Break-In Bench or engines.