Reedy Zappers HV Silicon Graphene 2S Shorty 110C LiPo Battery (7.6V/4800mAh)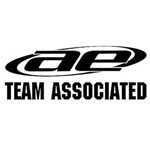 The all-new Reedy Zappers SG HV-LiPo batteries have arrived! Its silicon graphene construction lowers internal resistance, increases voltage output, reduces operating temperatures, and improves cycle-life.
Zappers SG perfectly describes Reedy's high voltage LiPo battery chemistry! A 7.6 nominal voltage means that with a suitable charger, the battery can be safely charged to 4.35V/cell. It is not a secret that more voltage equals more power so there is no easier way to achieve a performance advantage than pairing silicon graphene construction with a higher charge voltage!