Team Associated RC10 T6.1 Team Truck Kit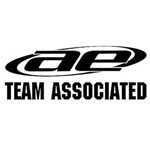 Based on Team Associated's RC10B6.1 platform, the RC10T6.1 Team Kit represents the next step in the evolution for competitive truck racing. The RC10T6.1 Team Kit began life with the many great advantages already learned through the development of the RC10B6.1. Armed with extensive feedback from racers like you, the engineers behind the doors of Team Associated's Area 51 set off to design the ultimate truck chassis utilizing every advantage possible.
NOTE: Painted body, wheels, tires and electrics are shown in photos for illustrative purposes only and are not included.