Reedy Zappers 4S Hard Case LiPo 70C Battery (14.8V/6400mAh)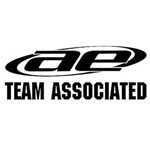 Zappers batteries are now available in a 4S version for 1:8 eBuggy and eTruggy racers who are looking for maximum performance from their electronics package!
Originally referring to Reedy's proprietary NiMH voltage enhancement technology, Zappers perfectly describe Reedy's high-voltage LiPo battery chemistry. A 15.2V nominal voltage means that with a suitable charger, the battery can be safely charged to 17.4V (4.35V/cell). It is not a secret that more voltage equals more power, so there is no easier way to achieve a performance advantage than a higher charge voltage!