Racers Edge Temp-Insure Infrared Thermometer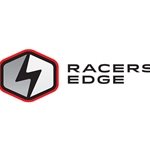 Racers Edge Temp-Insure Infrared Thermometer
Racers Edge new Temp-Insure infrared thermometer is a versatile accessory for monitoring operating temperatures of nitro engines, electronic speed controls, chargers, brushless motors, battery packs and a multitude of other components and applications.
This non-contact IR thermometer is easy to use; simply aim at the surface to be measured and press a button!
The Temp-Insure has three user selectable display modes in addition to display options of Fahrenheit or Centigrade temperature scales. The automatic shutoff feature preserves battery life and guarantees the unit is ready for operation as needed.
Requires 2 AAA alkaline batteries (not included).